These events are all within easy walking distance of the conference hotel, but transport will be provided for those with mobility issues.
---
Demo Reception
Researchers in academia and industry in the Pittsburgh area will demonstrate their latest speech and language technology in the Westmoreland Room on Sunday evening, September 17 from 17:30 to 19:30. Refreshments will be provided under the sponsorship of Carnegie Mellon's Language Technologies Institute.
Welcome Reception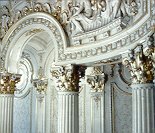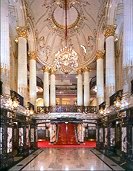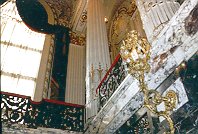 The welcome reception will be held in the Pittsburgh Symphony's Heinz Hall on Monday evening, September 18, starting at 19:00 pm. Heinz Hall is a short walk from the Westin Hotel, on the corner of Penn Avenue and Sixth Street. Heinz Hall for the Performing Arts, dedicated in 1971, and renovated in 1995, is the cornerstone of the Cultural District of Pittsburgh (see the "About Pittsburgh" page). Its 2,661-seat hall is home to the Pittsburgh Symphony Orchestra. We are grateful to Google, Inc. for sponsoring this event.
Student Reception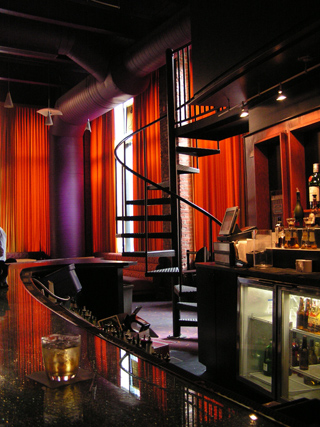 Be prepared for a night of jazz. The Interspeech 2006 student reception will be held at Dowe's on 9th, an eclectic, international Jazz bar in downtown Pittsburgh. This year the student reception will provide a full banquet meal, and the evening will include music by local jazz trumpeter extraordinaire Sean Jones and his band Mission Statement. If you enjoy jazz, this is an event not to be missed. The reception will begin at 20:00 on Tuesday, September 19, after the ISCA General Assembly. Dowe's on 9th is a short walk from the Westin Hotel, on the corner of Ninth and French Streets. We are grateful to IBM and Microsoft for sponsoring this event.
Banquet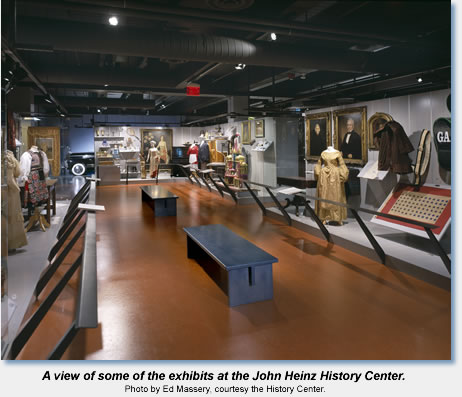 The Interspeech 2006 banquet will be held in the Senator John Heinz Pittsburgh Regional History Center, starting at 19:00 on Wednesday, September 20. The Regional History Center is also a short walk from the Westin Hotel, on Smallman Street between Twelfth Street and Thirteenth Streets. The Heinz History Center is a museum that relates and interprets 250 years of history in the Western Pennsylvania area. See the exhibits depicting the early struggles between the French and English, Pittsburgh's role as the Steel Center of the World, and of course those ubiquitous 57 Varieties for which Heinz is so well known.